Lauderdale House is run by a small team of dedicated staff supported by our wonderful 'family' - a bevvy of dedicated volunteers, our talented art tutors, and our Board Members.
Our Staff
Meet the staff who run Lauderdale House...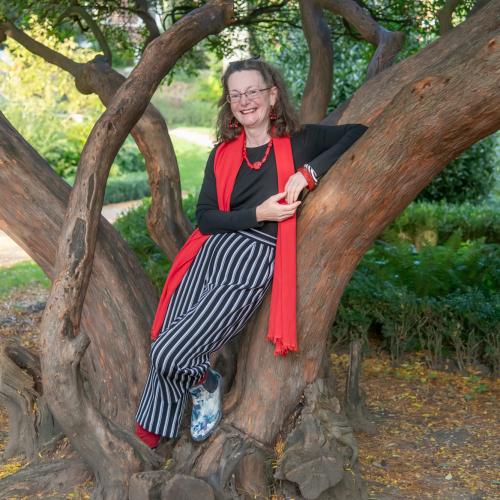 Katherine Ives
Director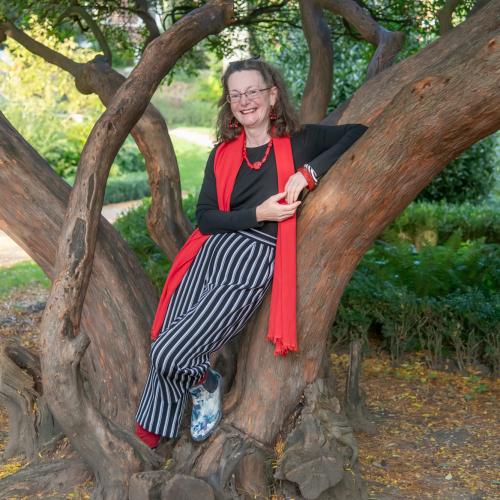 Katherine Ives
Director
Katherine has been at Lauderdale House since 1998. In that time she has covered everything from writing business plans and raising funds for our £2.3million refurbishment in 2016, to hoovering the galleries and wrapping presents for Santa's Grotto. No one day is ever the same!

She began her working life as a solicitor for 8 years, and since her 'escape' she has worked for Panjandrum and Proteus theatre companies and set up Trilby Productions to produce small scale theatre and cabaret. Her passion for live performance and new work extends to being a trustee for Above the Stag Theatre and Pursued by a Bear Theatre Company. A former trustee of Musical Theatre Network, she was a key figure in its acceptance as an Arts Council regularly funded organisation.

To unwind, Katherine enjoys cooking and attends a weekly flying trapeze class.

Contact Katherine in relation to programming, business planning, fundraising and anything else the rest of our staff can't cover… and especially if you'd like to make a donation towards the preservation of this unique historic House or towards our creative programme and outreach educational activities!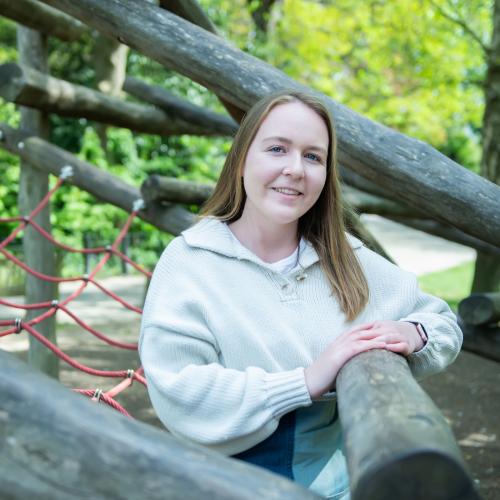 Olivia Clements
Education & Outreach Officer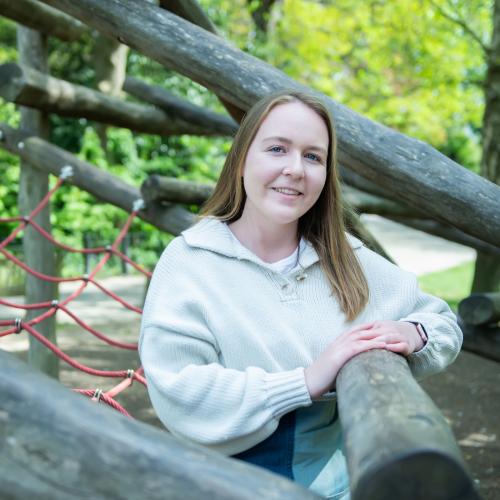 Olivia Clements
Education & Outreach Officer
Olivia manages the community programme at Lauderdale House. This includes our outreach work with secondary schools and youth centres, as well as school and community group visits to the House. 
Contact Olivia if you're from a school, youth or community group wishing to visit the House or organise a project.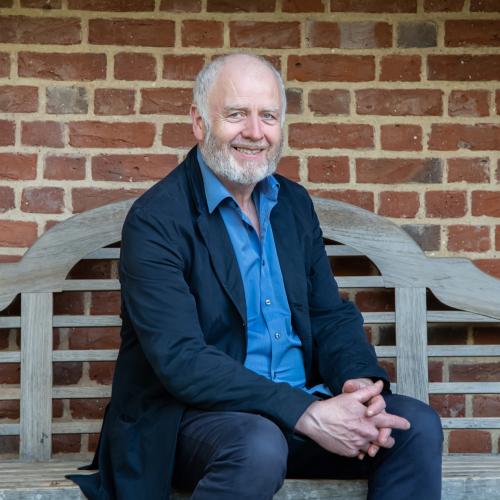 Peter Gallagher
Operations Manager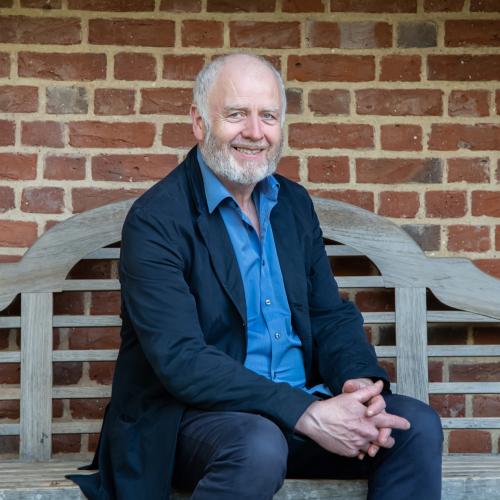 Peter Gallagher
Operations Manager
Peter Gallagher has been working at Lauderdale House since 1997. As Operations Manager, he cares for and looks after the building. 
Peter lives on site at Lauderdale House and outside of work pursues his creative talents as a painter and filmmaker.
Contact Peter about house security and maintenance or about exhibition hanging.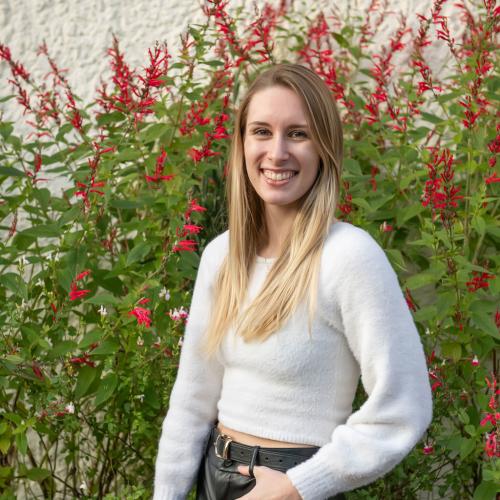 Hannah Robertson
Events & Sales Manager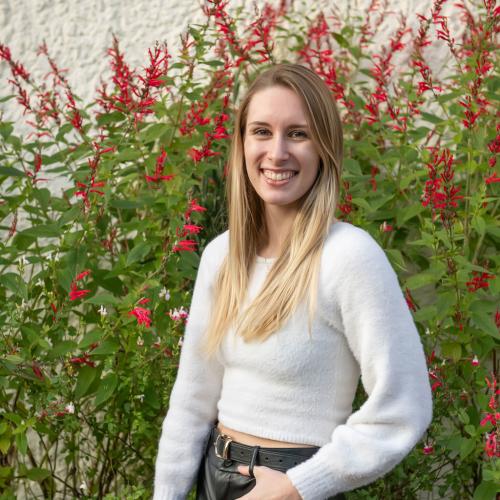 Hannah Robertson
Events & Sales Manager
Hannah manages a wide range of private hire bookings such as parties, weddings, funerals as well as workshops and rehearsals at Lauderdale House.
Contact Hannah for any queries and bookings regarding hiring the house for private functions.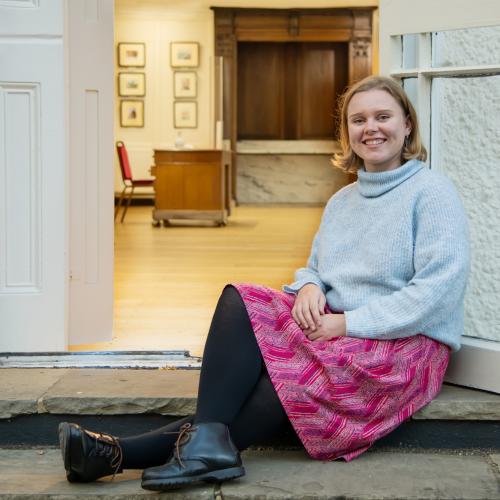 Pihla Pekkarinen
Marketing & Communications Officer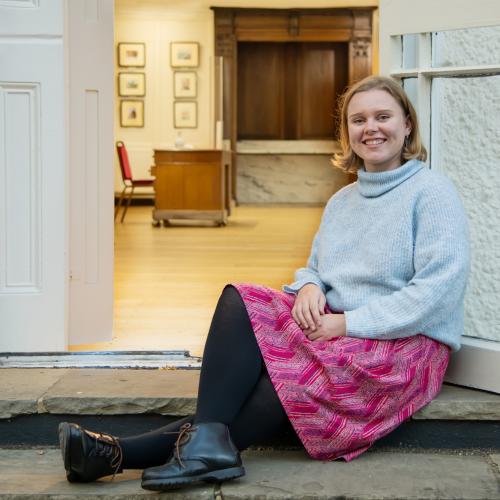 Pihla Pekkarinen
Marketing & Communications Officer
Pihla's role at Lauderdale House is to promote the huge variety of events and activities taking place at the house, as well as keeping our website and social media up-to-date.
Contact Pihla about press and advertising, or to buy tickets for events and classes.
Natasha Smith
Marketing & Events Assistant
Natasha Smith
Marketing & Events Assistant
Natasha assists the Marketing and Events Teams with responding to enquiries, updating our social media, and helping manage our in-house art classes and concerts.
Our Board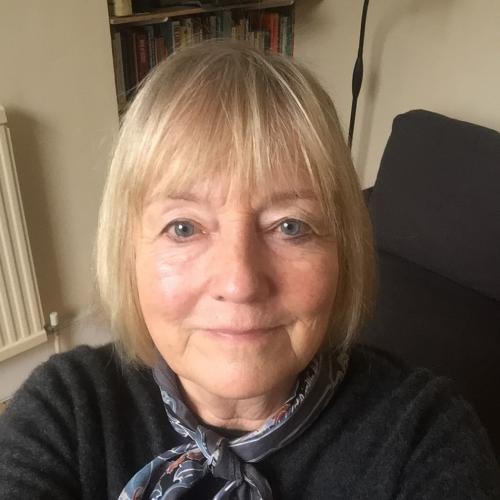 Anna Haworth
Chair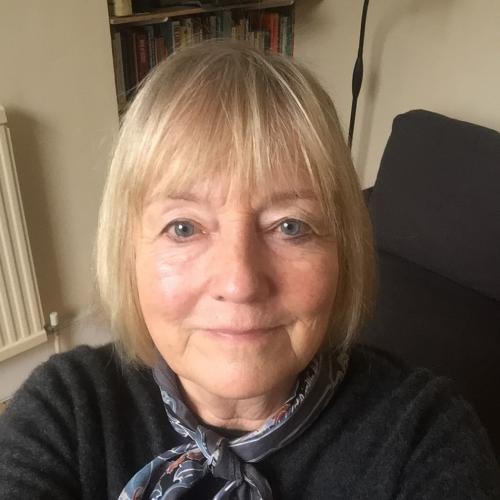 Anna Haworth
Chair
Anna currently works in Parliament, managing an MPs office. Previously, she worked at the University of Westminster for over 20 years in the Faculty of Architecture and Building. She has had a long association with Lauderdale House partly as a result of living nearby, bringing her children to Saturday shows and then joining the Board in 1998 to help with an early bid for refurbishment funding. She and her partner held a hundredth birthday party at the House, still fondly remembered by all who came. 

Nick Peacey MBE
Vice Chair

Nick Peacey MBE
Vice Chair
Nick Peacey has been a Trustee of the Lauderdale House Society since its formation in 1978. He recently stepped down as Chair of the Board, when he was awarded an MBE for services to the arts and to the community in North London.
Nick is now Vice-Chair and maintains his commitment to enhancing and promoting the House's heritage education and accessibility.
Most of Nick's professional life has been spent in the field of special educational needs and disability (SEND), first with teams supporting young people who were excluded or at risk of exclusion and later, at the UCL Institute of Education, working with local and national government and international agencies on SEND development and teacher education programmes.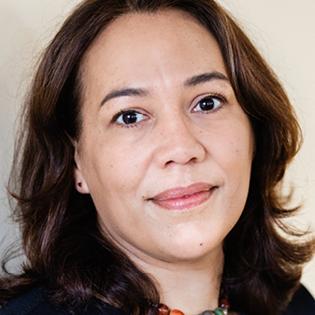 Claudia Kenyatta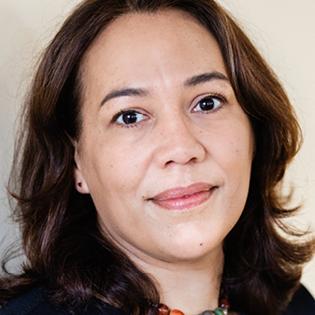 Claudia Kenyatta
Claudia is Director of Regions Group at Historic England, leading HE's advice, research and designation work across 6 English regions.  Before joining HE in 2018 Claudia spent 14 years at the Department for Digital, Culture, Media and Sport specialising in cultural and heritage policy, as well as time in the Cabinet Office and at the Imperial War Museum. 
Claudia has been a Highgate resident for over 10 years and a regular visitor to Lauderdale House since primary school.  She has three children in local schools who are also regular visitors to classes, exhibitions and events at the House.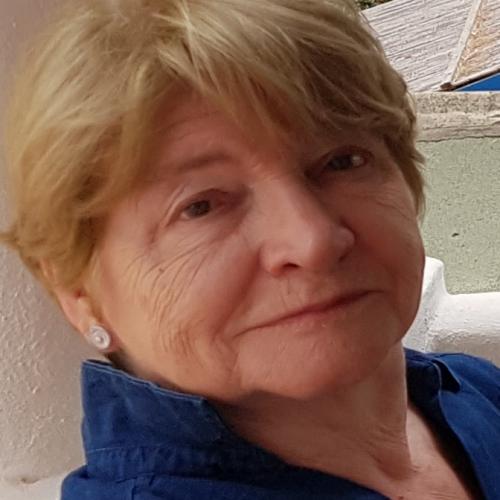 Denise Wilkinson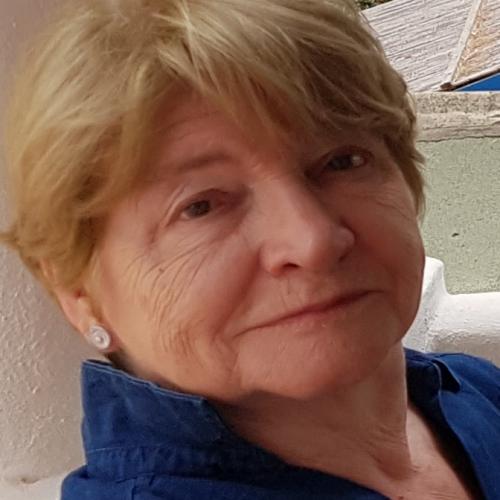 Denise Wilkinson
Denise Wilkinson's impressive career included stints at IPSEA (Independent Special Educational Advice), Grandparents Plus, Hackney Social Services and Community Service Volunteers. She is now retired.
Denise has lived near Lauderdale House for 35 years and volunteers at events at the house. She came with her three children when they were young to Saturday morning children's shows which she now attends with her granddaughter. Her oldest daughter was married at Lauderdale in 2014.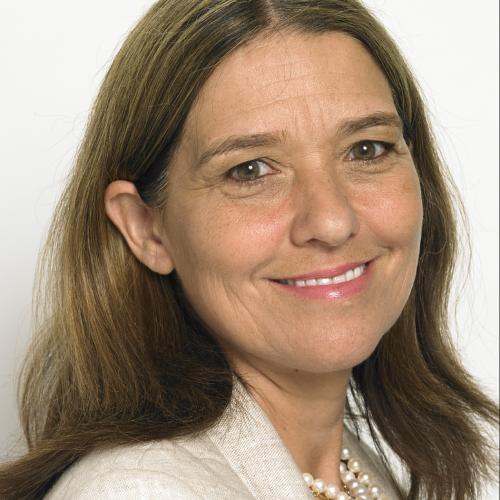 Laure Duhot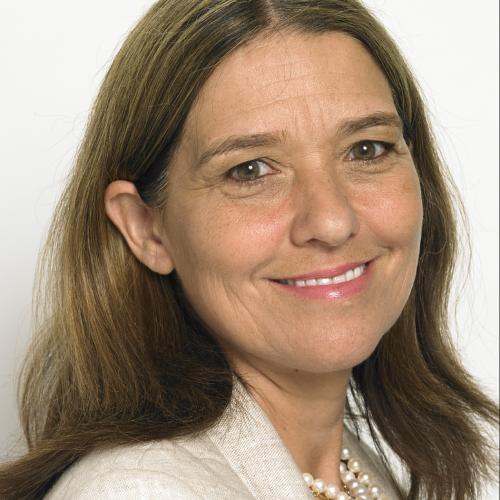 Laure Duhot
Laure Duhot has had a career spanning over three decades in the private equity, banking and property fund management industry.
She is currently acting as consultant for a number of investors and fund managers clients, providing strategic advice and transaction support for their real estate investments across Europe, with a focus on urban regeneration and housing.
Laure has also acted as a NED on a number of company boards over the past 16 years, with current mandates including InLand Homes plc (house-building), the MedicX Fund (primary healthcare), MIC limited (hotel) and The Guinness Partnership (social housing).
Laure Duhot has been a Highgate resident for over two decades and she and her family have enjoyed many of the broad range of activities organised by Lauderdale house over the years and are regular customer in the café.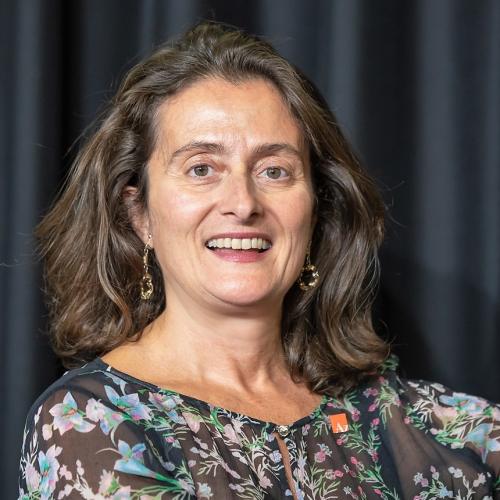 Paola Barbarino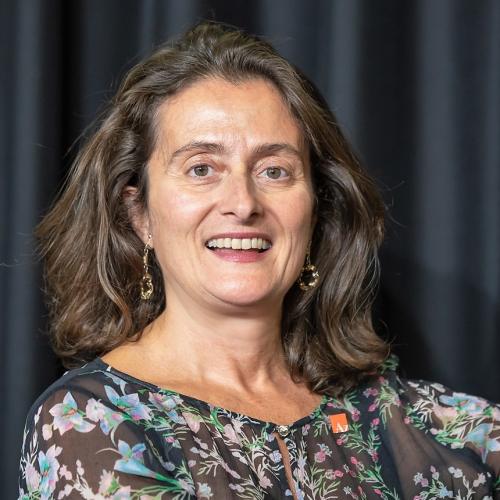 Paola Barbarino
Paola is the CEO of Alzheimer's Disease International. Prior to that, she was CEO of LIFE. Her previous senior positions include Cass Business School, Tate, British Library and IIED.
She is a Board Member of the World Dementia Council and a Trustee of The Postal Museum and Lauderdale House. Previously she was a Non-executive Director of the Non-Communicable Diseases Alliance (NCDA), a Trustee of Shelter, the UK housing and homelessness charity and of MLA London.
She holds a degree cum laude in Classics from the University of Napoli Federico II, an MA in Field and Analytical Techniques in Archaeology and an MA in Library and Information Science both from University College London.
Paola had her wedding reception at Lauderdale House in 1995, shortly after she moved into the area and has loved it ever since!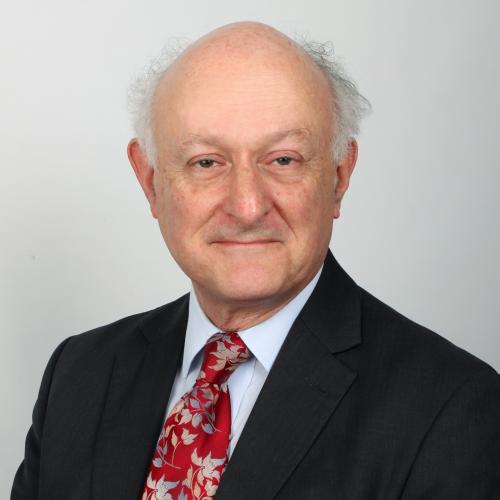 Peter Barber OBE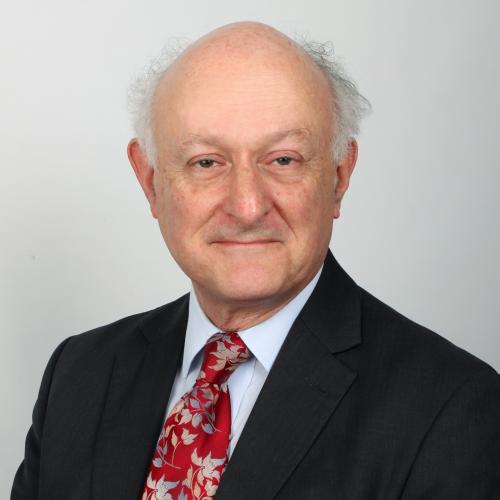 Peter Barber OBE
Peter Barber OBE, FSA, FRHistS has known, loved and been intrigued by Lauderdale House since the early 1950s and has been a Board member since the 1970s.  He is a co-author of Lauderdale Revealed: A History of Lauderdale House, Highgate (1993) and continues to research the history of the House.
He was employed by the British Library as a curator for 40 years, most recently as Head of Maps and Views (2001-2015).  He has curated a series of major exhibitions, authored numerous scholarly articles and popular books and has been involved with and appeared in various television and radio series.  He is currently a panel member of the Reviewing Committee for the Export of Works of Art, President of the Hornsey Historical Society, President of the International Map Collectors' Society, a Trustee of the Hereford Mappamundi, a member of the academic steering committee for the Georgian Papers Project overseeing the digitisation of the Hanoverian Papers in the Royal Library, and a council member of the Friends of Kenwood.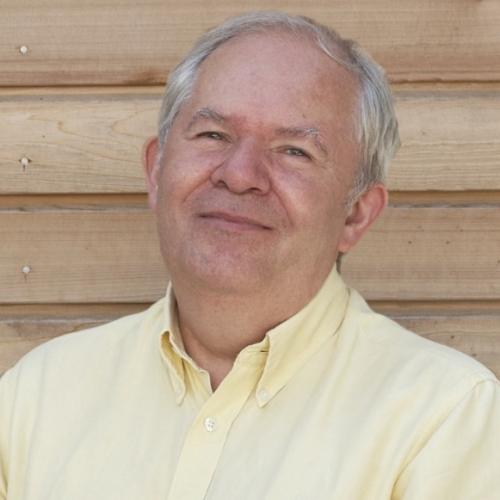 Stanley Haines RIBA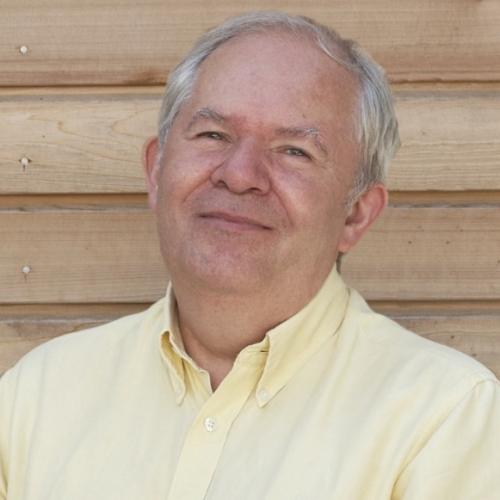 Stanley Haines RIBA
Stanley studied architecture at the Welsh School, Cardiff, attaining a B.Sc(Hons) in Architecture and B.Arch with distinction. He qualified in 1977 becoming a corporate member of The Royal Institute of British Architects and is now senior partner of Haines Phillips Architects based in central London. He has been awarded numerous RIBA, Civic Trust and local awards and commendations for his work. Formerly an assessor for the Civic Trust, he has been a What House Awards assessor for fifteen years and more recently served on the Herts County Council design panel as an advisor.
More recently his practice has specialised in heritage projects working on a number of Grade I and Grade II* buildings. He was partner in charge of the architectural design and execution of the Lauderdale Transformed project and as a result of which has developed an intimate knowledge of Lauderdale House.  At completion of this work he was invited to join the Board of Trustees and continues to advise in respect of design matters and building work at the House.
Stanley lives nearby in Highbury with Susan and has a daughter Lucy. As well as historic buildings and architecture his interests include history, travel, and theatre. He and Susan are regular visitors to events at the House where Susan also volunteers.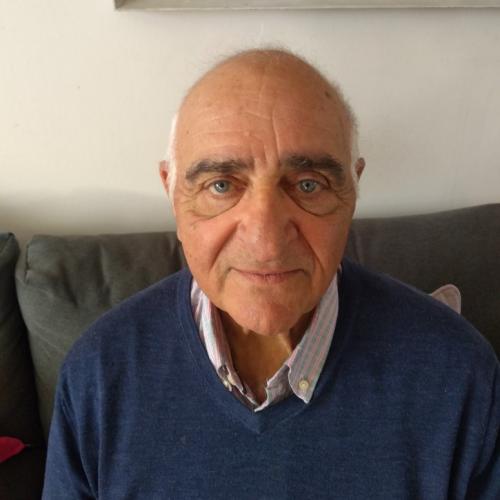 Michael Burman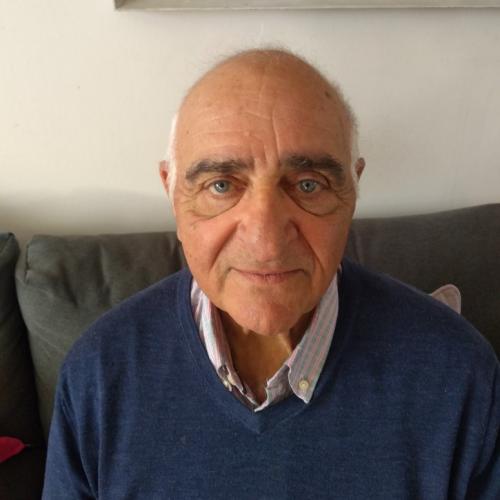 Michael Burman
Michael Burman M.A., B.Sc.(Hons.), FRGS has degrees in Geography and History and is now retired. He lectures at U3A sessions at Lauderdale House specifically concerning London. He has been a specialist teacher in Camden, Islington and Harrow for over 30 years the last 16 being as the Senior Deputy Head Teacher of one of London's largest comprehensive schools. He was also an accredited member of OFSTED School Inspectorate. Michael is one of the longest serving elected Fellows of The Royal Geographical Society.
Following educational positions he has also been the first London Regional Manager for Diabetes UK and the Director of Administration for major national charities.
He is the former chairman of Masorti Synagogues UK and on the executive for Masorti Europe.
A former Foundation Governor and now a Trustee of Akiva School, Finchley he was also the Joint founder of Clore Shalom School, Shenley and first Chairman of Governors.
Michael has also served as one of a small team of Appropriate Adults supporting vulnerable people arrested by The Metropolitan Police in and around North London.
Volunteering
As a charity, Lauderdale House relies on the help of our generous supporters; both donors and volunteers. We have a small core team of permanent staff members, who are supported in their work by an active group of dedicated volunteers.

Volunteers are at the heart of the organisation and are fundamental to what we achieve. They include people of all ages, some looking to acquire new skills and experience, others who simply enjoy the opportunity to give something back to the community in a friendly and creative atmosphere. We look for volunteers who are happy to be involved and have a hands-on approach. Opportunities include stewarding in the gallery and on reception, supporting the education programme, developing content for heritage interpretation, historical research, supporting our marketing, answering enquiries, assisting with fundraising and helping with general administration.
 
What Our Volunteers Say
"I can meet and work with friendly, interesting, charming, lively, cultured, civilised, competent, purposeful people of all ages, nationalities and backgrounds."
-Tony O'Halloran, volunteer since 1999
"Lauderdale House was the stepping stone for me to change career paths.  I wouldn't be where I am now without it and I will be eternally grateful for their help."
- Martin Jackson, Admin Manager at Mercury Musical Developments
"I think it is a great experience which gives you the opportunity to meet new people and makes you feel part of a lovely local community like Highgate Village."
- Teresa, volunteer since 2018
Become a Volunteer
Why Volunteer?
Our existing volunteers include people of all ages from a variety of backgrounds and experience.  Some people are looking to gain that extra edge on their CV and acquire new skills and experience; others simply enjoy the opportunity to give something back to the community in a friendly and creative atmosphere. There many ways you can contribute to Lauderdale House and we like to agree specific programmes of work for every individual to ensure that everyone finds what they are looking for and they can make an impact on what we do.
 
We are currently recruiting for the following volunteer roles:
Volunteer Receptionist and Gallery Steward 
Volunteers in this role are often the first point of contact for visitors to the house, and bring a warm and welcoming atmosphere to Lauderdale. The role includes manning the gallery, which has an array of exhibitions which alter monthly, answering visitors' questions, taking calls for the office, completing general administration tasks and generally being a friendly face for our visitors.

Marketing Volunteer
Marketing volunteers help to spread the word about Lauderdale's varied program of concerts, classes and events. Without the help of our volunteers, much of the audience reach we have would not have been achieved. The role of marketing volunteer is highly varieds, with volunteers working with our marketing team on an array of tasks which could include updating our website listings and social media pages, answering enquiries, proof reading any materials being sent to print, and updating as well as contacting press contacts. 

Fundraising Assistant
The fundraising assistant is essential for the survival of Lauderdale House, as being a charitable organisation, we rely on the generosity of others to support us in the work we do for the community and as an arts house. This position includes tasks such as contacting existing donors, and identifying new ones, updating donor data information, researching trusts, as well as working with the Director to plan regular communication plan for donors. 
 
To find out more, please download the full job description at the top of the page.
If you're interested in learning more about volunteering at Lauderdale House then please contact enquiries@lauderdale.org.uk or call on 020 8348 8716. Whether you can commit to joining us for a day every week or want to help out intermittently, we will be happy to try to accommodate you.